The James L. Clayton Distinguished Research Chair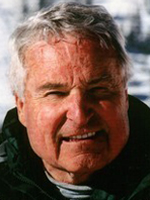 Gifts to the James L. Clayton Distinguished Research Chair support groundbreaking scholarship in all areas of historical inquiry. Projects ranging from a global history of mining to lynching in modern America and a history of African American life in Utah have all benefited from this Chair.
This innovative award was created to honor our colleague Jim Clayton, who served the History Department and the University of Utah with the highest distinction for forty years. A specialist in US economic and constitutional history, and the author of six books and nearly two-dozen articles on a number of topics, Jim's classes were legendary among students. Excellence in the classroom brought him the Distinguished Honors Professor Award, the University of Utah Distinguished Teaching Award, and a University Professorship. He also served as director of the Honors Program, Dean of the Graduate School, and University Provost.
This competitive award offers vital support to the most promising research projects in the Department. Given to a member of the faculty for a two-year term, the Clayton Distinguished Research Chair presently provides an enhanced salary, a reduced teaching load, and a research fund to help complete a scholarly project.
The Department of History continues to seek support for this endowment so as to sustain the award in perpetuity. Through the generosity of many of Jim's students, colleagues, and friends, the Department of History has already raised a generous portion of it. If you are interested in supporting this Chair, please contact our Department Chair at (801) 585-0335 or visit the alumni donations page and designate a contribution to this fellowship.
Current and Past May Fellows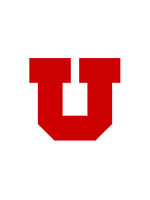 Jaclyn Foster
(2018 - 2020)
---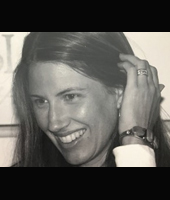 Lori Wilkinson
(2017 - 2019)
---
Travis E. Ross, PhD 2017
Travis E. Ross (PhD, 2017) currently holds an appointment as a Lecturer in the Department of History at Yale University, where he teaches courses about the North American West. Titled "History, Inc.—Hubert Howe Bancroft's History Company and the Problem of Selling the Past," Ross's dissertation won the department's 2017 dissertation prize as well as the 2019 Phyllis Dain Library History Dissertation Award from the American Library Association. In his final year in the program, Ross worked for the Utah Division of State History as the project manager, research historian, lead author, and co-curator of Utah Drawn: An Exhibition of Rare Maps, which won the 2018 Autry Public Prize from the Western History Association.
Ross benefitted from generous support as a graduate student at the U, including the department's Dean L. May Graduate Fellowship (2011–2013), a Floyd A. O'Neil Fellow at the American West Center (2012–2013), a Doctoral Research Fellow at the Tanner Humanities Center (2014–2015), and an Ellen Christina Steffensen Cannon Graduate Scholar (2015–2017). Anyone interested in contacting him can find his current CV and contact information at traviseross.com.
---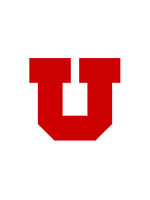 Jeff Turner
Jeff Turner has undergraduate degrees in Philosophy and Religious Studies from Washington State University, and a MA in Religion from Claremont Graduate University. He is a PhD student in U.S. History, and focuses on religious conversion and migration in the American West. He is currently working on a project that analyzes the Mormon response to 1920s U.S. immigration restriction policy. After completing the program, Jeff hopes to teach American History.
---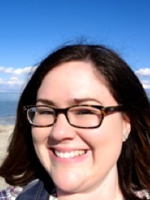 Jessica Young
Jessica Young graduated summa cum laude in 2014 with her Bachelor of Arts in History and a minor in Religious Studies from The Ohio State University. Jessica studies American religious history and gender in the nineteenth century. She focuses on questions of religion and identity formation, women in religion, religion as it creates lifestyles and communities, and religion's influence on the lives of ordinary people. While utilizing the Dean L. May Fellowship she created two original research papers entitled "The Power of Words: Plural Wives' Rhetoric About Polygamy During the Mormon Underground" and "The Mormon Underground and Its Challenges to Victorian Masculinity." Thanks to the generous Dean L. May Fellowship Jessica will earn her Masters of Arts in History in 2016. She plans to pursue work in museums so she can share her passion for and knowledge of US religious history with the public.