Why History?
History provides the intellectual and entrepreneurial tools to thrive in a world that is highly specialized and globally interconnected. Students develop the ability to write well and to interpret complex information. They can offer creative solutions to challenging problems, handle ambiguity, and work across cultures—and those are just some of the many learning outcomes that benefit history graduate and undergraduate students.
---
What is History?
This project was made possible by the department of Hisotyr and Project Muse, both of the University of Utah
Created by Professor Hugh Cagle and Nicholas Cockrell.
What can I do with a History degree?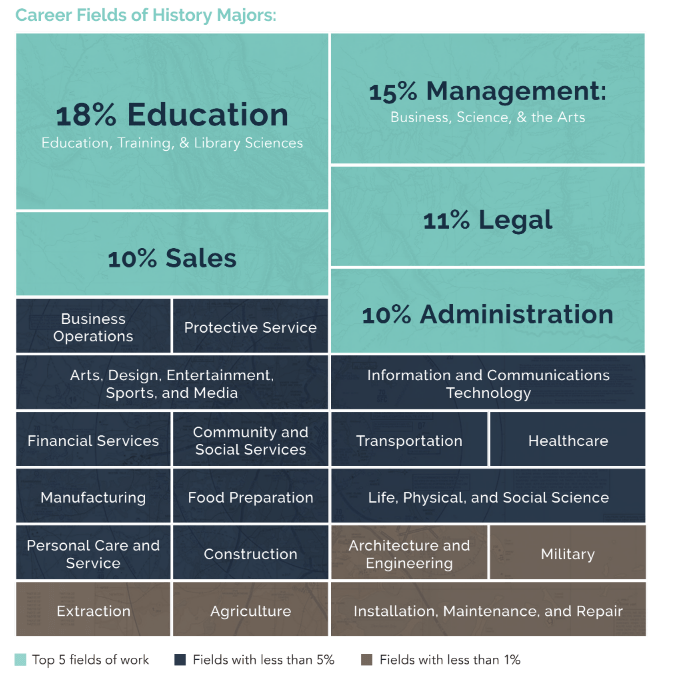 ---
Further Links on the Value of History
American Historical Association, "What Can You Do with That History Degree?"
Washington Post, "How Art History Majors Power the U.S. Economy."
The Guardian, "What to do with a degree in history."
U.S. News, "What can you do with a History Degree?"