Professor Nadja Durbach Named Editor
for Journal of British Studies
---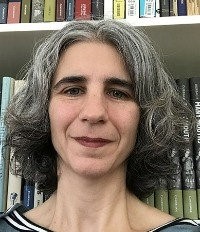 Professor Nadja Durbach
From the North American Conference on British Studies -
"We are delighted to announce the selection of the next editors for the Journal of British Studies. Nadja Durbach (University of Utah) and Tammy M. Proctor (Utah State University) will serve as co-editors. Their five-year term will begin July 1, 2023.
We want to take this opportunity to thank our current editors, Sandra den Otter (Queen's University) and Jeff Collins (Queen's University) for their efforts over the past years and their leadership during the unpredictable challenges brought about by the COVID-19 pandemic."
Congratulations Professor Durbach!