Century of Black Mormons Receives Awards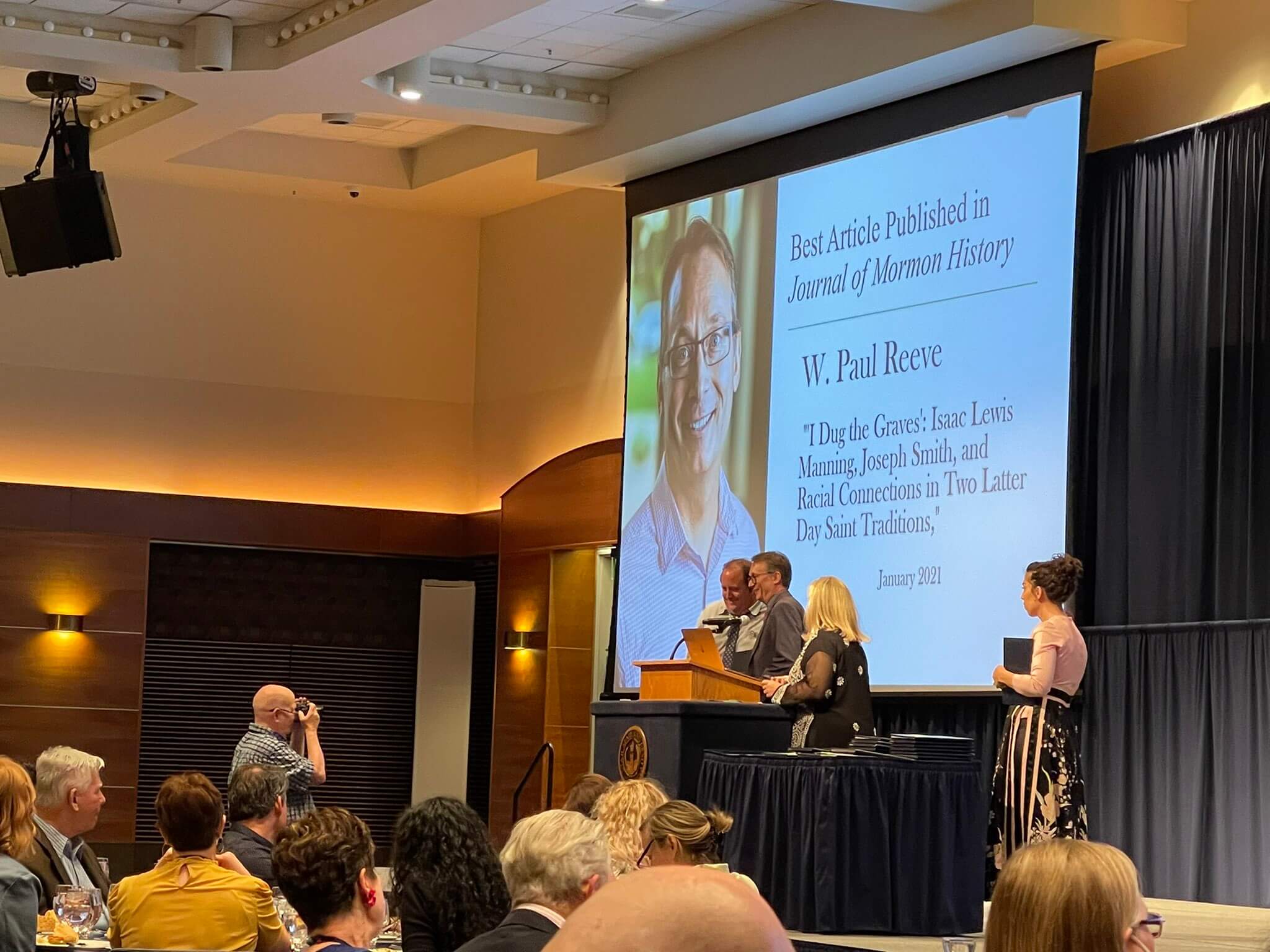 Century of Black Mormons, a digital history database designed to document and recover the identities and voices of Black Mormons from 1830 to 1930, was recognized at the 2022 annual Mormon History Conference. Created by Department of History Professor Paul Reeve, the database is "a public history project designed to share not only the stories of Black Latter-day Saints with the general public, but the primary source documents which chronicle their lives," and is housed on the Marriott Library website.
At the annual conference, the database was awarded the Ardis E. Parshall Public History Award, given to the best public history project in Mormon studies during the preceeding two years. This is the second award for the database. CBM was honored with the 2021 Elijah Abel Service Award by the Sons and Daughters of the United States Middle Passage, a lineage society for descendants of individuals enslaved in English colonial America and the United States of America from 1619-1865.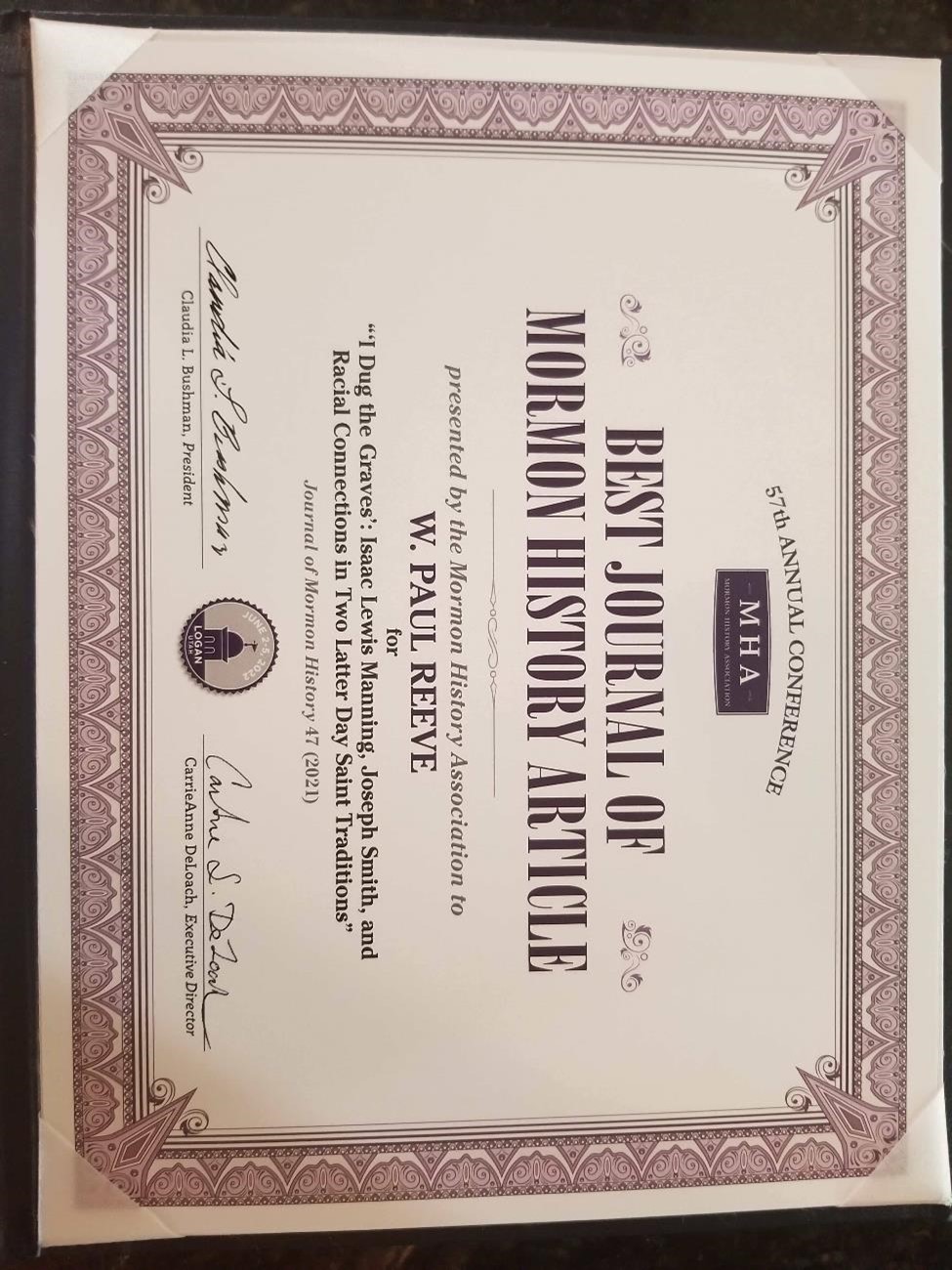 The article, "'I Dug the Graves': Isaac Lewis Manning, Joseph Smith, and Racial Connections in Two Latter Day Saint Traditions," written by Professor Reeve, which grew out of the CBD project, also recieved the Best Journal of Mormon History Article Award at the Mormon History Conference.